Introducing Homeware and Lifestyle Brand, Nuts and Woods
Nuts and Woods stands for simple, geometric shapes, longevity and craftsmanship – Philipp Roessler did not even intend to create a furniture brand at all. He tells us how it all came about and what makes modern craftsmanship so special.
How did Nuts and Woods come about?
Nuts and Woods grew out of a personal need in 2015. I had no goal of founding a furniture design studio. I wanted a table that I couldn't find anywhere else. A timeless mixture of raw, untreated steel and real, unprocessed oak with a rustic character, without appearing stale. I then built it myself. I received my first requests from the Freundeskreis, who also wanted this table. I photographed the result a little later and put it on Pinterest. There he quickly became so popular that I suddenly received inquiries from New York, London, Hong Kong and Australia, some of which we then actually supplied. Under the search term table this photo was the first result for many months. We later had a similar success with the "Oak Linen Sofa". That seemed almost surreal to me. I started to build a production and logistics to professionalize our processes.
Can you tell us about your recently opened showroom
We have had a small store in Berlin-Mitte for the past few years. It was a wonderful experience, but we slowly grew out of our infancy and needed more space. Now we have started a new chapter with our new studio store. The idea is to present ourselves to our interested parties on a very personal level. The Studio Store is a real apartment in a beautiful old building on Hackescher Markt. By the way, apart from cooperating with you in Not Just Another Store, we are also starting a new colaboration in Paris..
Where do you get your materials from? And where is it manufactured?
We source our materials exclusively from Europe: natural stones such as travertine or Carrara from Italy, completely vegetable-tanned and dyed leather from Germany. We have a small workshop in Berlin, where we build new products and prototypes as well as seating. We produce the larger pieces partly here and partly with our partners in Europe, with quality control in the Nuts and Woods Space in Berlin.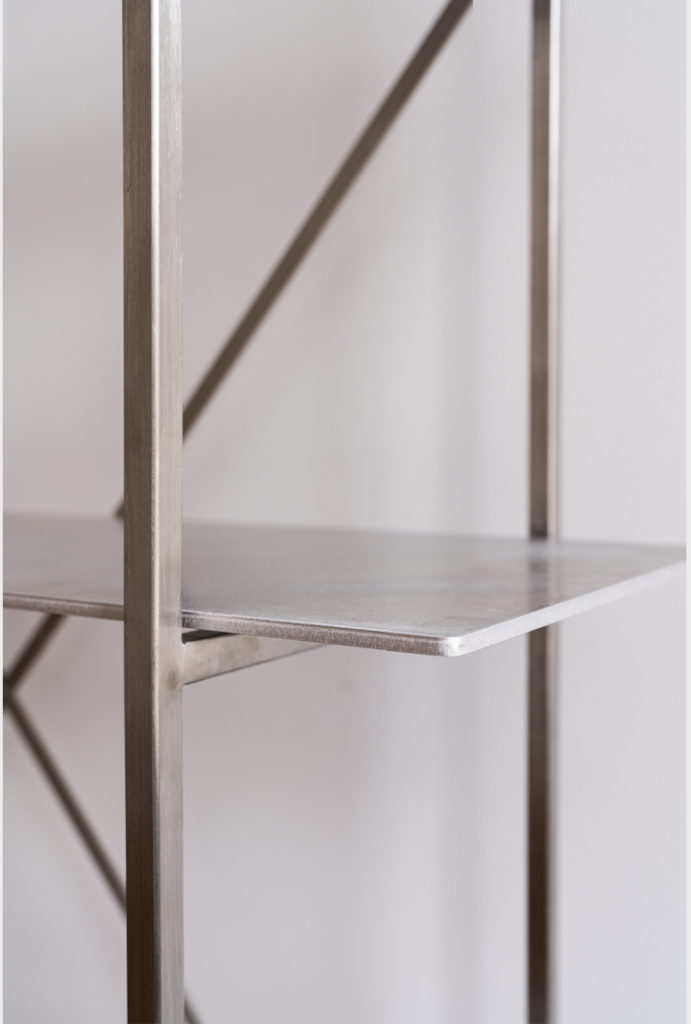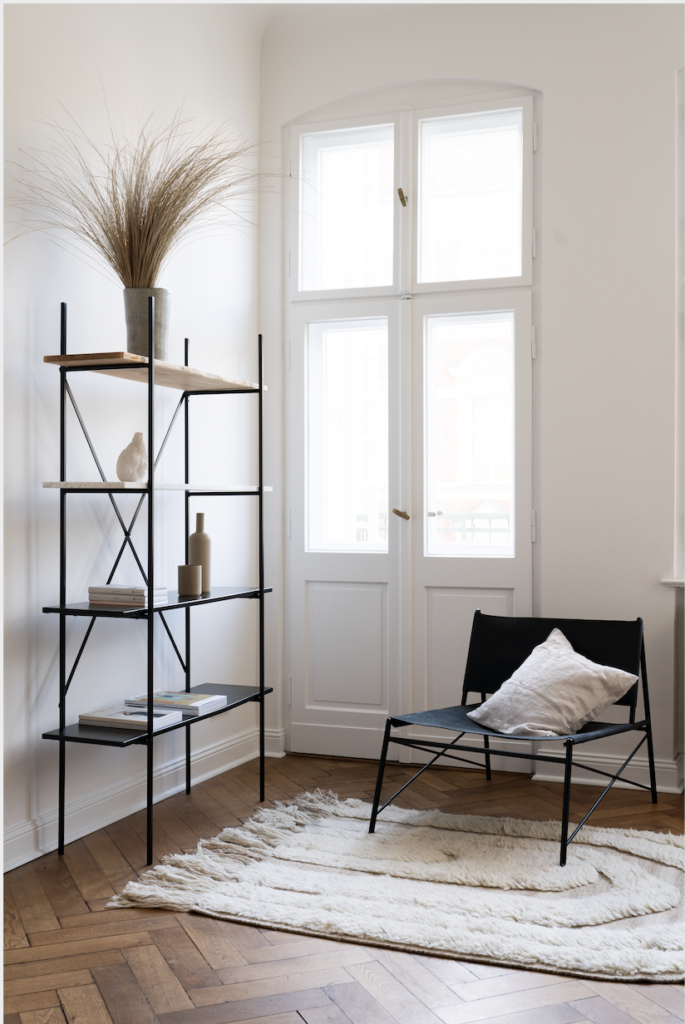 Do you only produce on order?
Usually yes. Each piece is handmade on customer request. We pre-produce frequently ordered products and smaller objects so that we can fulfil many wishes even faster. On our website you can see available sizes and buy them immediately.
Would your concept work if you were to produce in bulk
That is not our goal at all. We want to concentrate on niche quality and are currently focusing on the design of new designs, on high-quality craftsmanship and on the production of the respective inquiries. Larger quantities could certainly be produced with more personnel. However, we are not leveraged and have no claim to mass consumption. Our motivation comes from the love of design and materiality as well as from the enthusiasm for the thing itself. Our whole lifeblood flows in here.
Are there any materials you don't want to work with
Definitely. We attach particular importance to the materials with which we design our home. Natural, untreated materials convey a completely different attitude to life than, for example, furniture made of chipboard with high adhesive content and a painted surface. Everything that creates a natural, cozy and aesthetic room climate and exudes an unpretentious, timeless value can be found in our collections.
When is a design sustainable for you?
Furniture design has become increasingly short-lived in recent years and almost follows the trend of fast fashion. It is very important to us that design is not just a short trend for sales, which can already be guessed that it will become a no-go in three years. Our idea is that our objects are also passed on to our customers' children and grandchildren. In addition to a timeless design, short transport routes and sustainable extraction are very important. Our signature pieces, therefore, have an unpretentious, timeless aesthetic. At the same time, an object should be as fully recyclable as possible so that we do not have to extract valuable resources from the earth twice. This applies wonderfully to materials such as solid wood, natural stone and steel.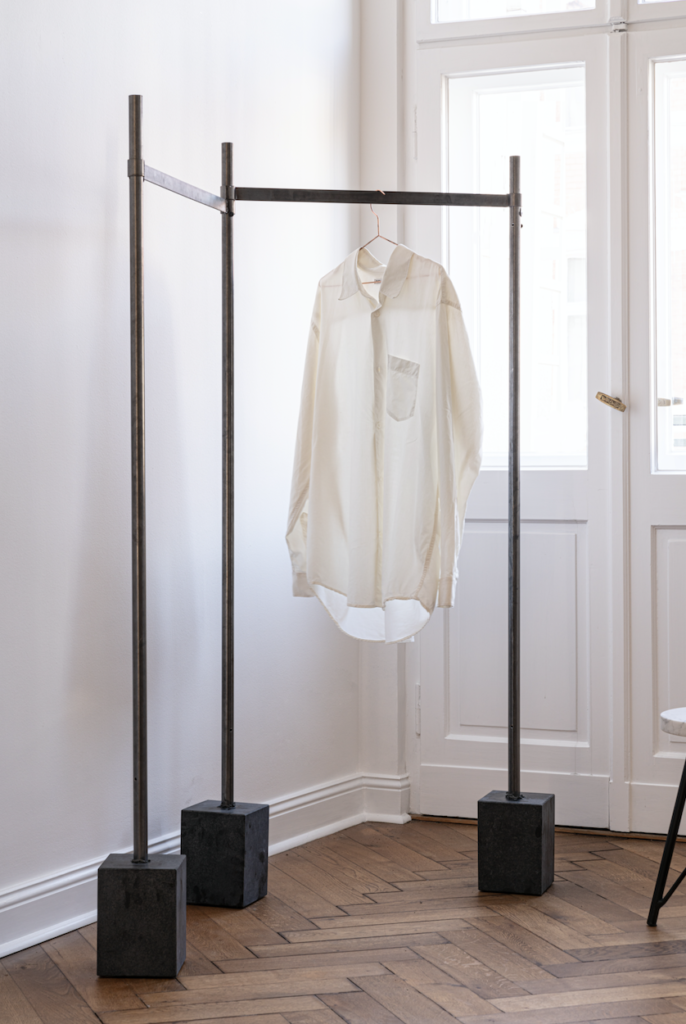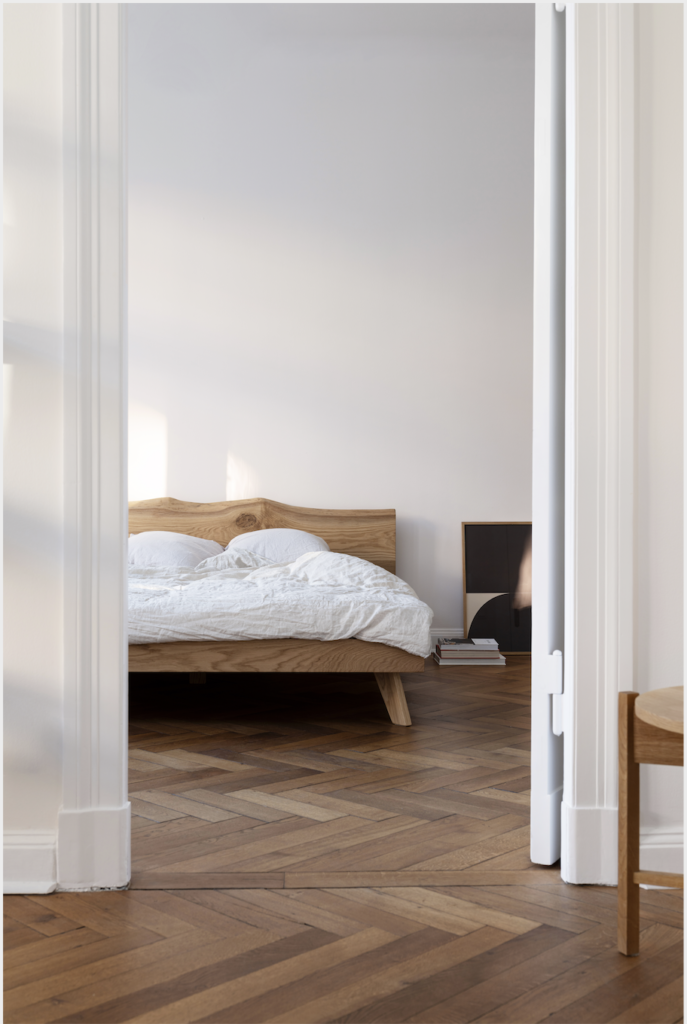 How do you make it clear that a handmade bank costs more than one from a furniture store? Does Nuts and Woods already succeed? And are there things you have to compromise on?
The people we build furniture for already know that. We are fortunate to meet many of the people who buy furniture from us. Right from the start, they value high-quality materials and craftsmanship and do not expect any products from industrial mass production. They have high aesthetic standards, often come from the creative sector themselves and know that manufacturing quality has its value. Often people buy several pieces from us and accordingly we can make certain compromises when it comes to the price: it is more environmentally friendly if more equipment can be moved per transport route.


Are there pieces of furniture that are particularly difficult to manufacture sustainably
For example leather furniture. Anyone who is familiar with leather production knows that so-called real leather actually has little to do with real leather since this composed of heavy metals and toxins such as chrome. For our lounge chairs, we found a unique leather production in Germany that places special emphasis on sustainability. The leather is tanned and dyed exclusively with vegetable substances, for example, tara pods. Materials such as steel are particularly energy-intensive to manufacture and therefore not very sustainable at first glance. At the same time, however, they have practically infinite durability and recyclability. Sustainability should always be seen as a holistic process. The linchpin for sustainable products starts for us much earlier than on the way of transport, namely already in the product design: timeless design, durability and the fact that something could be easily built differently from our bed later.


Do you think that the term sustainability is wearing out?
We believe that our planet is particularly in the process of wear. As long as this is the case, we are happy that sustainability is Word of Mouth and very much hope that sustainability communication will be continued honestly and transparently, even if some producers overuse it as a selling point. We therefore deliberately do not exhaust the topic on our website, quite the contrary. But the ubiquitous rethink and the journalistic and human interest in it shows us that an enormous change is taking place.

What is a craft for you?
The craftsmanship gives products a soul, especially in times when we are all manipulated with big data and smart data into algorithm-controlled, perfect consumers. With an increasingly industrialized mass and robot production, more and more people know to appreciate the real soul of their lovingly man-made favourite pieces. Such honest designs give a home a real character. It is precisely this type of culture that we should definitely promote.