Summer calls for effortless fresh fits, but sometimes finding the balance between carefree and considered takes a lot of effort. The key is to let the clothes do the talking…
---
1. Easy peasy lemon squeezy
Just because it's summer summer summer time doesn't mean you have to be kitted out in bright colours, and yellow doesn't always have to be citrus. Take our Andopen Shirt by Remain for example, the subtle yellow compliments its soft lines, an oversized pocket elevates what would be a simple silhouette and a Cuban collar turns up the heat just enough. We've paired it here with the Ballow 7 Wide Shorts in Ivory.
2. Clean as a whistle
Nothing beats a fresh white tee right? Well yes, this Sheertop by Nedews does. Sheer means to swerve or change course quickly and if you look closely, the surface of the fabric ebbs and flows like calm waves rippling towards the shore. And just like that, this t-shirt swiftly meandered its way to the top of our list.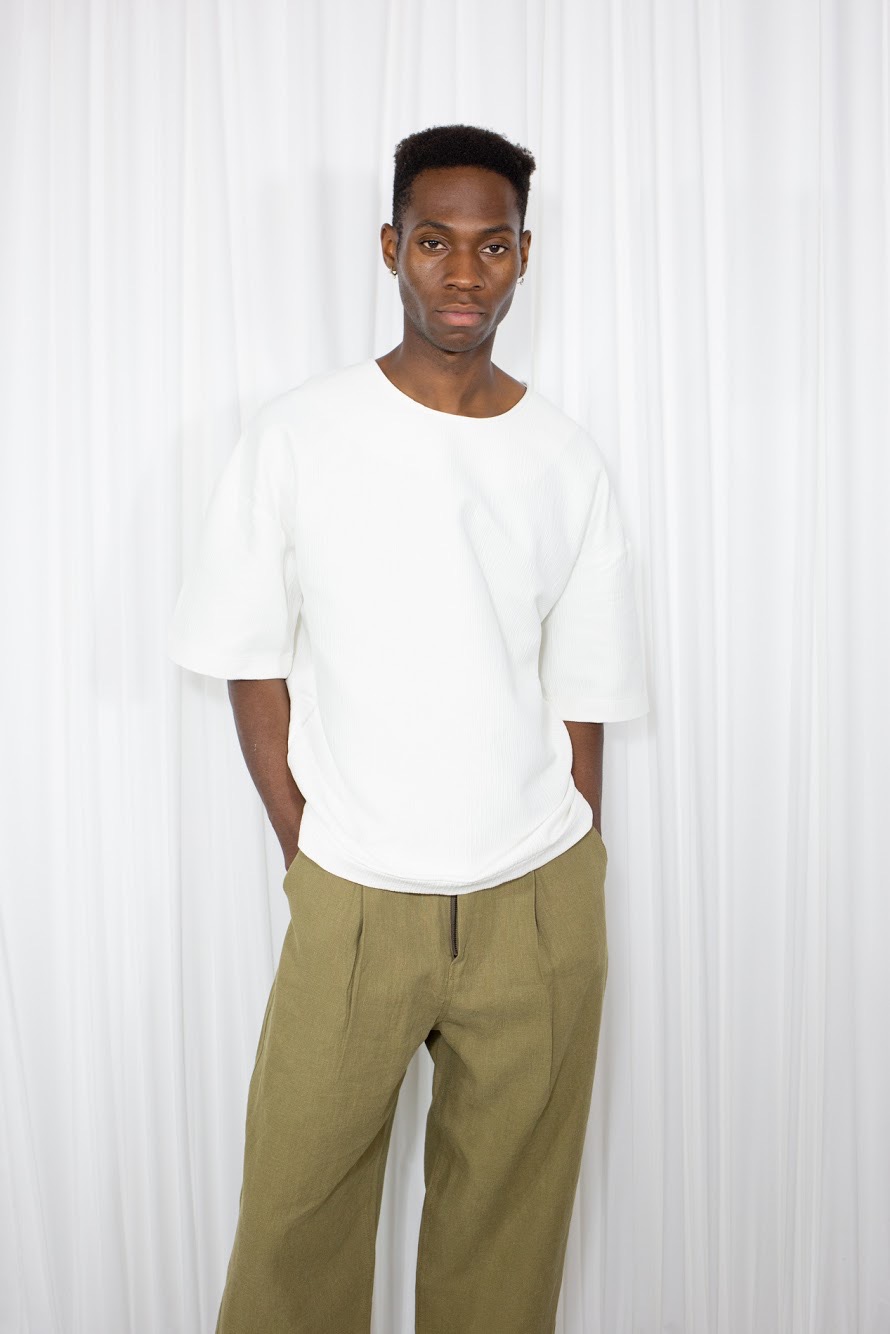 3. Fanta, no ice
The English summer always brings with it rain and unfortunately evenings which require more than a beer blanket. A vibrant hoodie keeps the mood up and provides enough warmth so that you don't go home early. Take a look at Laine's Basic Orange Hoodie.